The Global Online Magazine of Arts, Information & Entertainment
November-December 2015 |Volume 11 Number 6
Experimental Photography:
Experiencing a State of Mind
Photographer Cynthia Karalla
"The negative is my beginning…

"
View
Photographer Interview
Zanele Muholi
"…in Muholi's hands there
is a determination to show
the whole picture."
View
On Location/France

In the Name of Love
Interview with Anne Barlinchkoff
Often barefooted, Anne Barlinckoff's models remain elegant, soft charming queens without an edge of showing off. Unbeknownst to herself, the artist captures them with a rare sensibility and magnetism…
Read
Casual Observer
Don't Do This (and That)

The Bible Tells Us So …
by Mark Levy
We all know and some of us follow, more or less, the . But did you know the Old Testament actually includes 613 commandments?
Read
Creative Nonfiction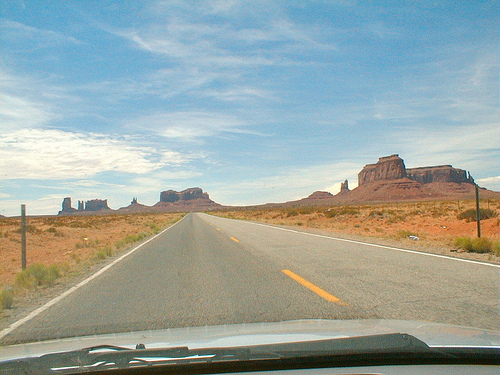 Sailing Past Shiprock
by Laurie King-Billman
This part of 666 creeps me out," Martha said. We were nearing the border between Ute and Navajo country, Colorado and New Mexico. No cars, homes, gas stations, or signs broke the lines of Sagebrush and Chico covered sand that hugged the highway. We had passed Gallup thirty miles back, and would go another…
Read
Commentary
The Art of Dreaming
by Fred Skolnik
When it comes to dreams, I am a Freudian. Ten thousand hours of "scientific" experiments on sleeping volunteers to tell us in which part of the night we dream most intensely is…
Read
Editor's Note
If we were doing a late night telecast, we'd probably open by saying, "We've got a great show for you…." Well, depending on what time of day or night you're reading this, it's true, "We do have a great show for you," and it includes all the usual building blocks that have kept Ragazine alive and well until now: Poetry, photography, art, interviews, music, fiction, commentary, individual columns that each reflect the personal bent of the author, and more.
Contributions to this issue come from England, South Africa, New Mexico, California, New York, Argentina, France, Germany and elsewhere. it's amazing to us that material keeps coming our way that allows us to share the perspectives of writers, photographers, travelers, musicians, and others from around the world. Have a story to tell? Get in touch, we'd be glad to hear from you. And, if something moves you to comment, there's a box on every page that lets you "say your piece." The Submission Guidelines on theSubmissions page will tell you whom to contact and how to submit articles and ideas.
Thanks to all who made this year's Fall Fundraiser a success.  While the Fundraiser is over, you can donate any time. We will be here working to bring the complement of features that make Ragazine unique.  If you have an event coming up that you want to share with the growing international Ragazine community, feel free to post in our Free events Calendar. Want to keep up on  a daily basis with Arts and Entertainment news from the around the world? Subscribe to the Ragazine News Feed. Also Free…
Read
---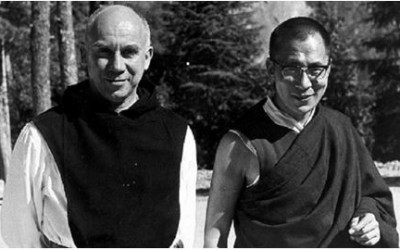 What Smelcer discovered was the most significant "treasure trove" of Mertonalia in history. While numerous archives hold letters, notes, book drafts, etc., almost nothing personal of Merton's was known to exist. Merton was, after all, a Trappist monk, and therefore poor of earthly possessions by choice. The trove included all the clothing Merton is wearing in photographs from the last years of his life: photos of him in his white monk's habit and black hooded cowl; photos of him in his iconic denim jacket, jeans, and sailor cap. Everything. The collection included such sacred objects as his rosary and his personal Psalter (Latin hymn book for Gregorian chant). It also included notes, photos, letters, and audiotapes of him talking.
read more