The Global Online Magazine of Arts, Information & Entertainment
July-August 2015 |Volume 11 Number 4
Documenting Chinatown
Photographer rediscovers work from 30 years ago
An interview with Bud Glick
"Our photography becomes a part of the history of the community in which we work."
View
Before We Have an Honest Discussion About Race
Galanty Miller/On Race
"…it's easy to expunge slavery from our collective memory."
Read
On Location / France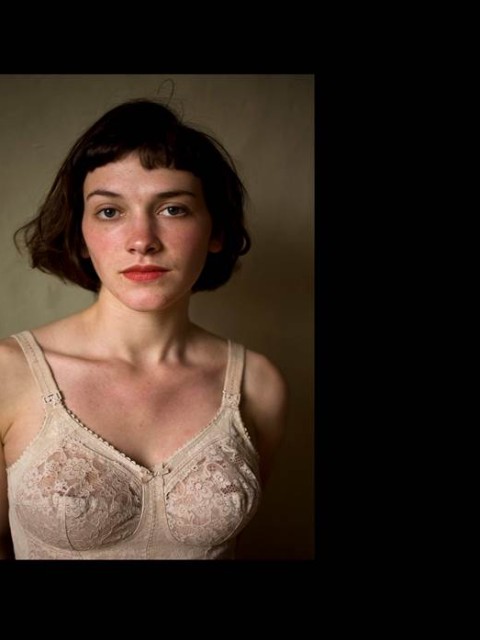 Jean-Claude Bélégou:
Yesterday as Today
With "Studies/Humanities," the artist returns to fundamentals, such as the "procession of models of Wednesday afternoon in the '70s." He cites the influence of philosophers, writers and filmmakers…
Read
Column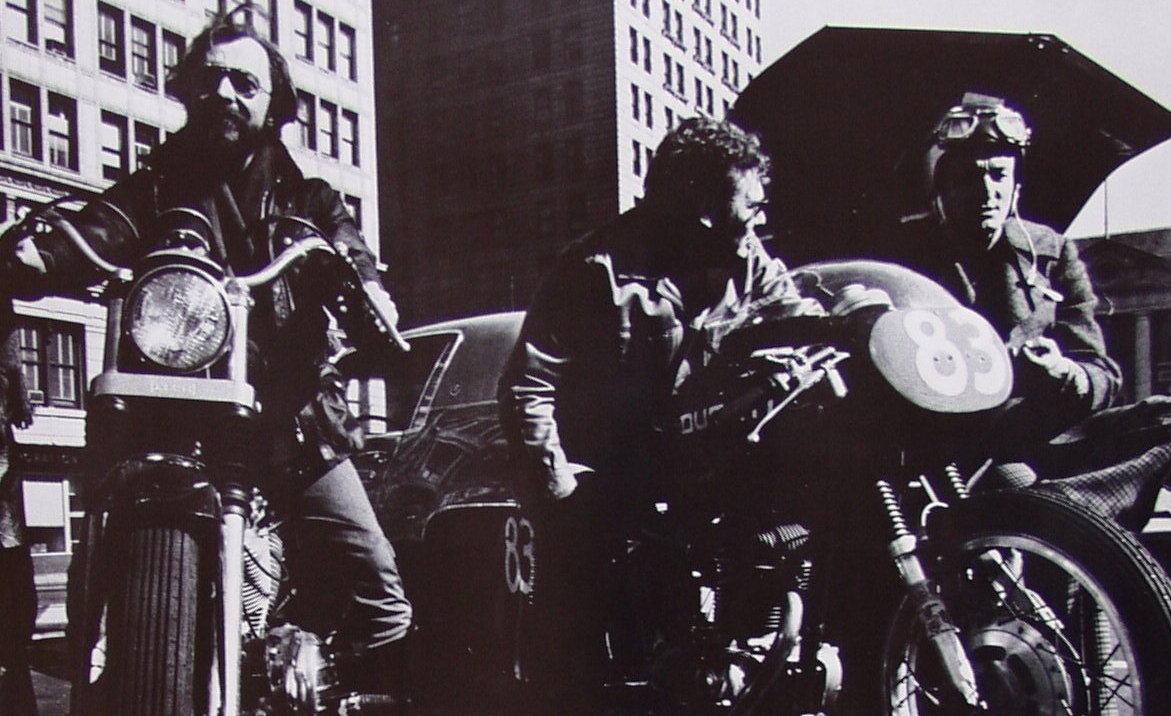 Then and Now
Motorcycle Memories
By Stephen Poleskie
…if the weather is half good, there are the motorcycles. Coming up the hill it's a roar or a whine, depending on whether the bike is a Harley hog or a café racer. Going down it's a muffled growl and a pop, pop, pop, or a whining ring, ding, ding, as the rider downshifts. But I can't complain about the motorcycle riders, as I was once one of them myself. I can recall fondly rattling down the canyons of Manhattan with my straight pipes blaring…
Read
Literary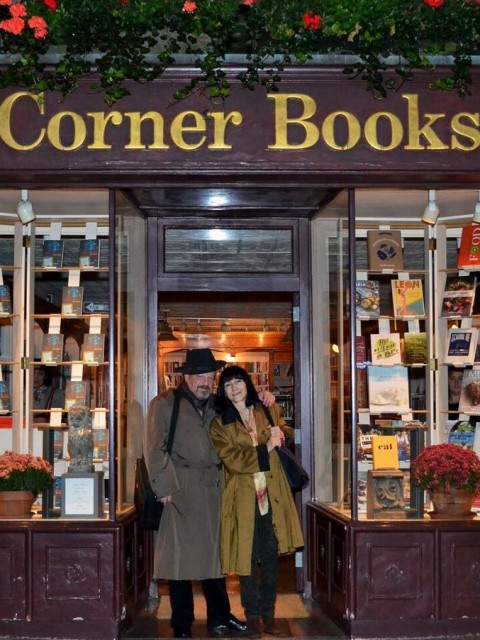 Where Have All the Bookstores Gone?
New York City's Independent Booksellers —
Endangered Species or
Phoenix on the Rise?
Read
Column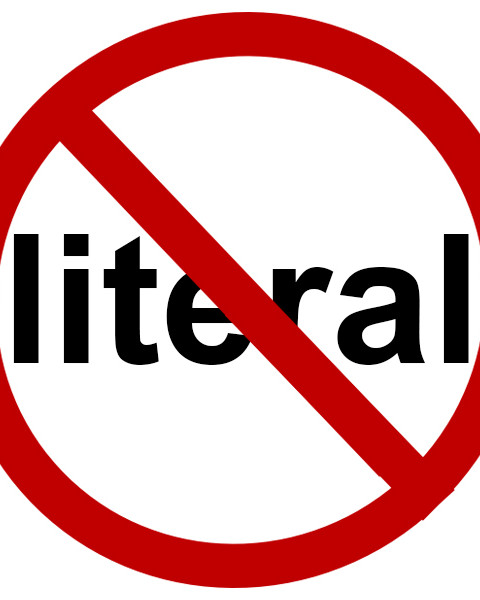 Am I Being Too Literal?
by Mark Levy

 The word "literal," for me, has gone from being mildly annoying to exasperating. After you hear why, I am pretty sure it will literally rankle you, too.
Literal is an adjective that means taking a word in its usual, explicit, or most basic or ordinary sense. When you're being literal, you're about as straightforward as you can get…
Read
Editor's Note
If "Timing is everything," the timing of this issue is on the money.
 Galanty Miller's regular Retweets are accompanied with an essay by the author as sociologist (Galanty is a sociology professor) in a conversation about Race – "an honest discussion," at that, preceded by "an honest discussion about Slavery." Especially relevant as the nation climbs out its foxhole after the Charleston shootings, and as a conflicted world deals with an epidemic of intolerance in all its forms that threatens peace and freedom from South Carolina to Syria, Iraq, Afghanistan, Nigeria, et al, ad nauseum.
If you're as tired as am I of the use and abuse of the words "literal" and "literally", then read Casual ObserverMark Levy's column… the sooner the overworked adjective and adverb are put to bed, the better.
Music editor Fred Roberts kills it again, this time with his review of The Base, who kill it themselves with music that's as addictive as anything we've heard in quite a while…. Think of it as a combination of The National and Leonard Cohen, with a dose of Dada.  Haunting melodies, haunting lyrics from what could well be haunted musicians.
Politics Editor Jim Palombo presents his provocative and timely observations following a month-long stay in Cuba.  And, in a bit of a change from his usual work, Palombo, along with 30-year Rolling Stones' roadie and guitar tech Johnny Starbuck, presents an engaging piece on Johnny's career.
The featured image (above) is one of several from the Chinatown Series of photographs taken by Bud Glick in the 1970s, when Chinatown was still a most distinctive neighborhood in lower Manhattan…
Read
---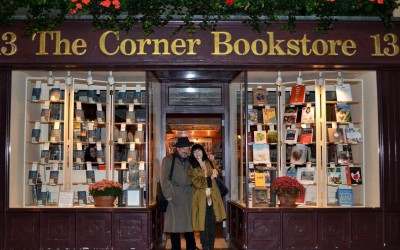 The prognosis for the future is mixed in Uptown Manhattan. Among the last of the independents on the Upper West Side is Book Culture, at 536 West 112th, around the corner from the gates of Columbia University and down the block from the Cathedral of St. John the Divine. The store has long leaned to the scholarly, but the academic book business is in a slump, given the dwindling number of students applying to and pursuing Ph.D.s in the humanities. In business since 1997, owner Chris Doeblin decided to diversify. In 2009 he opened a new store, Book Culture on Broadway, that also carries "non-book," i.e. scarves, toys, and knickknacks, along with more popular titles. But sales in the main store are declining. Doeblin ascribes the sorry state of affairs at least in part to an industry at odds with itself…
read more