The Global Online Magazine of Arts, Information & Entertainment
January-Febuary 2016 |Volume 12 Number 1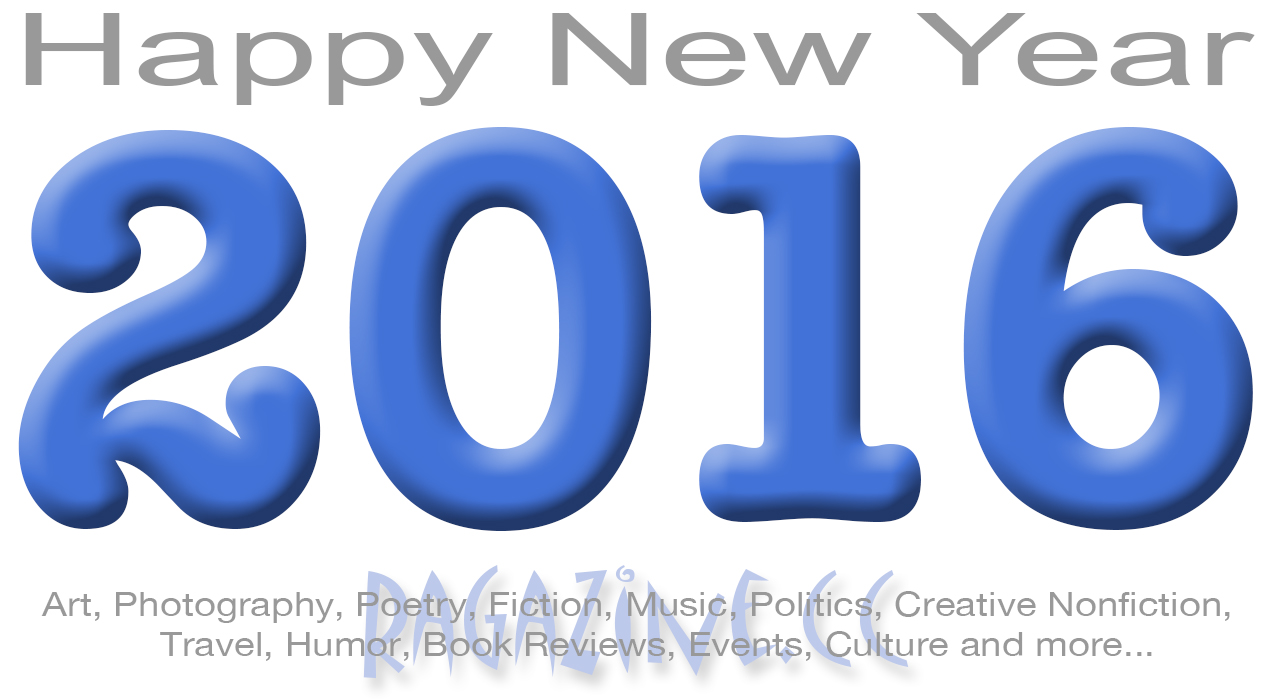 Pennsylvania GOTH:
Photographer Curtis Salonick
"Salonick's world is not populated by ordinary street scenes, or casual fashion photography, but by images that combine imagination and relativity in stark and often eerie detail."
View
Politics
'Tis the season…
by Jim Palombo Politics Editor As the new year comes upon us there is a tendency to get a bit wishful. And although we live in the "land of plenty", especially as compared to the rest of the world, there always seems a little more that we can at least hope might come our way. That spirit being noted I thought of a few things that on a societal level I might ask…
Read
Casual Observer
MIDDLE NAMES
by Mark Levy I'm going to give you plenty of advanced notice to get ready for Middle Name Pride Day this time around. Mark your calendars. My online sources list March 10th as the special day to celebrate middle names…
Read
Music
Werewolves
Ravage
Rostock
by Fred Roberts Contributing Music Editor The Blues are alive and well in the Warnow Delta of Rostock, Germany. The Louisiana Bayou, home of the evil eye, mojos and spells, isn't just a physical location, it's a realm visible to a few chosen souls wherever in the world they are. In a town circa 5000 miles away from New Orleans…
Listen
Commentary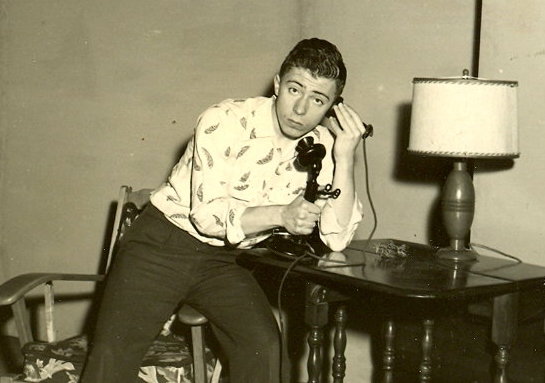 X-TRA SERVICES
by Stephen Poleskie            
The photo above is of me talking on a telephone when telephones were for talking on, not typing out messages to one's friends with your thumb, or playing games, or getting directions that get you lost anyway…
Read
Editor's Note
Isolated instances of terrorism put us all on edge, if not at risk. We buy guns, install steel doors, add more robust locks, accept 24/7 surveillance and the presence of armed guards in locations of strategic import including airports, train stations, power plants and even shopping malls. We spend more on a few advanced warplanes than we do on the arts in general, billions on video games that translate into simulations designed to ready generations of warriors to die for God and Country, neither of which is necessarily a bad thing when we are truly up against an imminent threat. And there's no denying imminent threats exist.
Given those needs, why do we diminish the value of the Arts and their contributions to understanding other cultures and societies, as well as our own, and along with the budgets that are needed to maintain some kind of humanity in the maelstroms that surround us? The Arts unite people in ways no other intellectual or physical platform can. They make clear the differences in lifestyles and opinions, religions and socio-economic-political systems. These differences, at least according to the concepts of a Liberal Education, are meant to be examined and discussed, not dismissed or crushed, the way we see so many trying to do today by exploiting misunderstanding and frustration.
The mix of work we try every issue to bring to you through Ragazine is in large part a stage, a forum, to give voice and light to the varieties of life that exist on the planet today, just as we seek to explore plant life through botany, animal life through zoology, and the future…
Read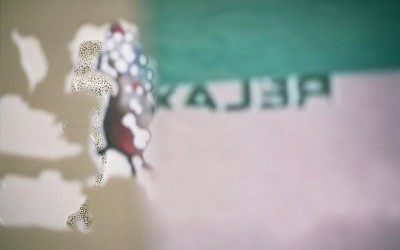 Hilja Keading: I work every second of every day, but I don't think of it as work. I like the way Lewis Hyde writes about the difference between work and labor. And you know what they say, if you love what you do, it is not work. A few years ago we moved into a house where we converted an old stable in the back into two small studios. I am just now beginning to be fully present wherever I am. Before, when I was in the kitchen I used to think "I should be in the studio." Or if I was in the studio, I would think "I should be cleaning up the house." Now, I just trust that I am in the right place at the right time.
read more